Home Insights LLC | Your Tampa Home Inspection Company Since 2011
The owner, Riley Tucker, started this company after thirty years of experience in new home construction in the Tampa Bay area. Since we established our business, our highest priority has been integrity in our reports, and customer satisfaction in our delivery of those reports. Ellen Shelton joined the team in 2017. Ellen brings over 20 years of experience in the construction industry and holds a Residential Contractors License in the state of Florida.
Our company philosophy is to ensure that the people with whom we have contact are better off for having known us. Whether it's a client, the community or a competitor.
This is achieved through fast, dependable service with superior-quality attention to detail. We believe that professionalism and courtesy are absolutely necessary in our business, and we operate with the understanding that we aren't just doing an inspection–we are helping each client fully understand their home and their options.
Riley Tucker
About Riley Tucker
Riley Tucker was born in and is a lifelong resident of Hillsborough County, Florida. He graduated from the University of Florida with an engineering degree. He has experience in all aspects of real estate. He has been a realtor, building contractor, developer and is now a home inspector.
He is listed on the national HUD roster as an FHA 203k Rehab Consultant. He is also a certified Mold Assessor. He is a member of Internachi (International Association of Certified Home Inspectors), NAFHAC (National Association of FHA Consultants) and NORMI (National Organization of Remediators and Mold Inspectors).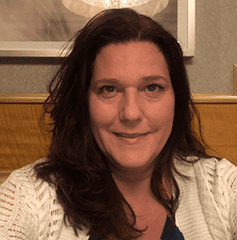 Ellen Shelton
About Ellen Shelton
Ellen Shelton was born and raised in Hillsborough County, Florida. She received a degree in business from Owens College. She has been in the building industry since 1998 and has experience in all aspects of residential construction including: accounting, purchasing, estimating, subcontractor relations and field supervision.
She obtained her residential contractor's license from the state of Florida in 2006. She performs home inspections and is a member of Internachi (International Association of Certified Home Inspectors).
Why Choose Us
Home Insights LLC is a home inspection company serving the greater Tampa area for over 8 years. Based in Brandon FL we are a professional licensed home inspector. Our full home inspections include free wind mitigation and four point reports. We can provide any inspections you may need, including mold inspections, roof certification, four point inspections, and much more.
Contact Home Insights In Tampa
If you are in the market for a home inspection in Tampa, St. Petersburg, Brandon, Largo or the surrounding areas, choose Home Insights. We have been providing our home inspections in Tampa for over a decade. We also provide a number of Tampa home inspection services including: ,Wind mitigation inspections, mold inspections & mold assessments, FHA minimum property standards, roof certifications, 4 point home inspections, pre-listing home inspections for sellers, builders warranty inspections, and home buyer inspections. We provide our services in Pinellas, Manatee, Hernando, Pasco, Hillsborough & Polk county. Some of the cities we provide service to include Tampa, Wesley Chapel, Bradenton, Zephyrhills, Sarasota, Lithia, Plant City, Clearwater, St Petersburg, Brandon, Lakeland, Pinellas Park, Bradenton, Valrico, Largo, Seminole, & beyond. For a free quote or to schedule your Tampa home inspection, call us at 813-927-4250 or contact us online.